The music you hear is "Melissa" by The Allman Brothers Band"...A great Southern Rock band!

If you just came in off "The Family Special" Welcome!!!
Stay awhile and get to know me ...then hop aboard for more great sites!!!!


Autumn and Harvest time...the best porch weather there is!!
Leaves and acorns have fallen everywhere. Guess What!!


Click on the banner and go visit him...*S* The Cotton is harvested...and the Cotton Gin is finished for another year. It is the time of Thanksgiving and counting our blessings.
Come on inside......It is chilly out here on the porch!




No Complaints from a Southern Life.......
Satisfaction Guaranteed.......
Wet Willie
"Spanish Moss"
1974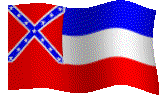 Powered by counter.bloke.com

All graphics and backgrounds created by Sweetmamapam
Pages updated September 1,1999
All Rights Reserved