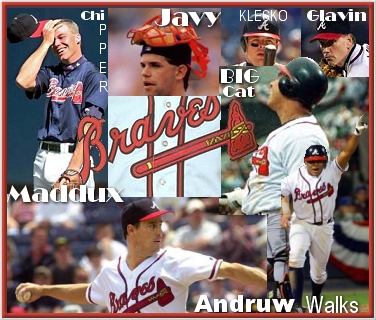 Montage created in 2000
Although some players shown are no longer
Atlanta Braves...admiration lies deep;)
Don't Come Knockin' When I'm
Tomahawkin'

1999 NL Champions!
2000 NL Champions!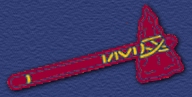 Got a beat-up glove, a homemade bat, and brand-new pair of shoes;
You know I think it's time to give this game a ride.
Just to hit the ball and touch 'em all
- a moment in the sun;
(pop) It's gone and you can tell that one goodbye!
John C. Fogerty
1985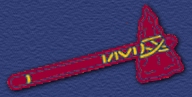 Maddux, Glavin, Smoltz,
Furcal, Veras,Brogna
BJ,CJ, AJ..and Rocker.
I love them all.
The Home Watcher
And what if you tire
Before the last inning,
With one team on fire
But not sure of winning--
Or even get dozy
Before the decision?
There's nothing so cozy
As television.
Milton Bracker
1962
I love Baseball.
I Love the Atlanta Braves.
Come on inside !