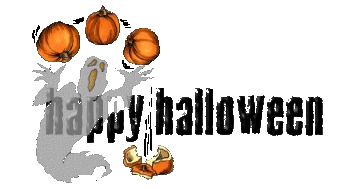 The spooky music you hear is Disney's Haunted Mansion.....
My girls loved this when they were small.

Yesterday's Halloween
Halloween....ooooooo...the word conjures up the scariest
spooks and goblins that will roam the neighborhoods
all over America on October 31st. If you are
a child and Halloween is just around the corner,
you will look forward to Halloween as much as Christmas!
Oh! The planning that goes into that all important
costume...and taken very seriously I must say.
We have dressed as Witches, Ghosts, Punk Rockers,
and even Beauty Queens. One year I even made
"matching" Genie costumes...one blue ...one pink...
*sigh*...you know, that was the last year that
my little goblins dressed up. Children grow up
and Mamas miss them. This page is dedicated
to Halloween and my children.

Meet my "Little Clown", Laurie Beth...*S*.
She is 17 years old now and would probably
prefer that this picture not be posted
for the whole world to see. But this was my baby
that Halloween and she was too cute for words.
Don't you agree?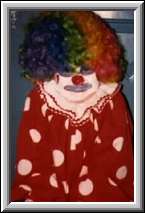 This is the "crew" that warm Halloween of '88.
Laurie Beth's Sister is now 22 (and having a child of
her own)! She was Vampirella that night and her
friend, Monica, was in the "medical profession"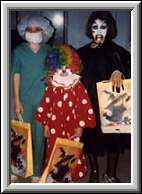 AHHHHHHHH....The Beauty Queen!!!! She had just
won the crown! We were off this year to meet
all the other Trick or Treaters for a night of
Halloween fun!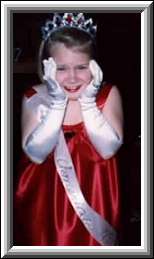 Halloween Anticipation...*S*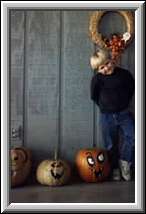 Hope your little ghost or goblin has a very
safe Halloween!!!! And Mothers.....
Cherish these years....*S*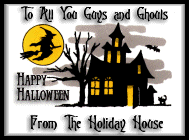 Thanks, Bobbie!!! Love this gift!!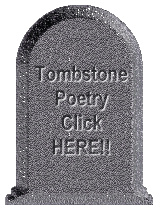 Some very interesting poetry here...just click


[Home] [Sweet's Family] [Grandson, Jake] [Home Sweet Home] [Southern Memories]
[Sweet's Chili] [Chicken and Dumplins'] [Fried Green Tomatoes] [Indian Celt]
[Mississippi] [Mississippi Women] [Mississippi Men] [Mississippi Interesting Links]
[Mississippi Seasons] [Mississippi Holidays] [Atlanta Braves] [Cotton Gin] [Cotton Plant]
[Banner x-change] [Cotton-Pickin' Award (Apply)] [Magnolia Award (Apply)]
[My New Awards] [Awards] [Webrings]
This background and others like it can be found here:


This my background site and all images found here are
&copy Sweetmamapam.
All Rights Reserved
Pages created September 20, 1998
Updated on July 29, 1999
FastCounter by LinkExchange