How fascinating to find that humor exist even after Death.....
These tombstones and the poetry found on them really do
exist! Have an entertaining few moments wandering through
my "little graveyard". If it brings a chuckle or two, that is great....
if you've read them before then grin anyway....I would not
want to Tempt Fate........*evil grin*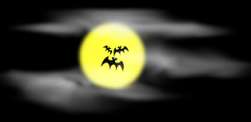 On the grave
of Ezekial Aikle in
East Dalhousie Cemetery,
Nova Scotia.
In a London,England
Cemetery.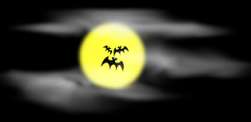 In a Silver City,
Nevada, cemetery
Someone determined
to be anonymous
in Stowe, Vermont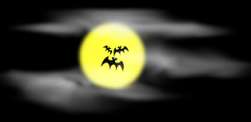 In a
Georgia Cemetery
Fun with names
with Owen Moore
in Battersea,
London, England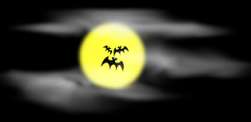 In a cemetary
in England
To which someone
replied by writing
on the tombstome
To follow you
I'll not consent,
Until I know
Which way
You went!
From the
cowboy days of
the 1880's.
He's buried in
the Boot Hill
Cemetary in
Tombstone,Arizona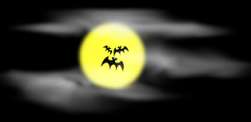 More playing
with names
in a Ruidoso,
New Mexico, cemetery
Memory of
an accident
in a Uniontown,
Pennsylvania
cemetery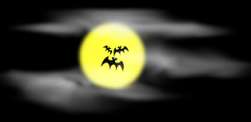 There are many more "Tombstone Poems" to be enjoyed.
A few more examples follow:


In a Ribbesford, England, cemetery:
Anna Wallace
The children of Israel wanted bread
And the Lord sent them manna,
Old clerk Wallace wanted a wife,
And the Devil sent him Anna.


A widow wrote this epitaph in a Vermont cemetery:
Sacred to the memory of my husband John Barnes
Who died January 03, 1803
His comely young widow, aged 23
has many qualifications of a good wife,
and yearns to be comforted
This one just leaves me in stitches....LOL
I think that the local papers did not carry
"personal love ads"


The grave of Ellen Shannon in Girird, PA is an
"after death" consumer tip!
Who was fatally burned
March 21, 1870
by the explosion of a lamp
filled with "R.E. Danforth's
Non-Explosive Burning Fluid"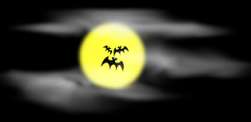 I hope you enjoyed my little "graveyard".....quite entertaining wasn't it?

[Home] [Sweet's Family] [Grandson, Jake] [Home Sweet Home] [Southern Memories]
[Sweet's Chili] [Chicken and Dumplins'] [Fried Green Tomatoes] [Indian Celt]
[Mississippi] [Mississippi Women] [Mississippi Men] [Mississippi Interesting Links]
[Mississippi Seasons] [Mississippi Holidays] [Atlanta Braves] [Cotton Gin] [Cotton Plant]
[Banner x-change] [Cotton-Pickin' Award (Apply)] [Magnolia Award (Apply)]
[My New Awards] [Awards] [Webrings]
All graphics created by &copy Sweetmamapam
All Rights Reserved
All "graveyard poetry" beleived to be in the Public Domain
If not please e-mail me and I will rectify this.
Page created July 29, 1999
FastCounter by LinkExchange