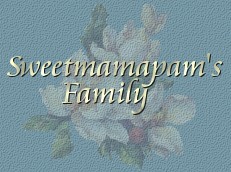 Music playing:
'In My Life' by The Beatles
Where would one be with out family....I speak for myself
but that is my LIFE. I have an unusually kind and gentle
husband, two grown daughters, and a son-in-law I love dearly.
The family has grown by two in October of '99 and
and in May of 2001 when Cary and Will
presented Bart and I with our grandchildren, Jake, first...then Anna.
Below are pictures of my family....Jacob and Anna have pages of their own...*S*


Barton and I have been married for 25 years and
blessed with two wonderful daughters. We look forward
to our 'Golden Years' and being grandparents....which has
been a wonderful experience so far!!!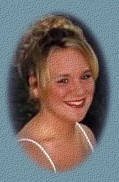 Laurie Beth...my eighteen year old daughter
on Prom Night 2000. She was a graduate of the
'Class of 2001'. She is attending Delta State University
the fallof 2001 We are very proud of her.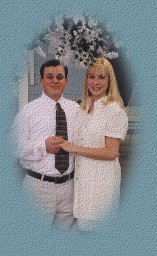 Cary and Will....on their wedding day. They were
married in front of our home by my Father. Cary works
for an BAS Insurance in Jackson and Will works for Raetheon
Aerospace. They live next door to us....Ain't we lucky...*S*

Please let us know you visited...
Sign our Guestbook...thanks..*S*
Sign my Guestbook
A 'simple site index is located here'.
Page created march 1998
Page updated February 6, 2000
Page updated July 30,2000
All graphics on this page
are creations of © Sweetmamapam
All Rights Reserved